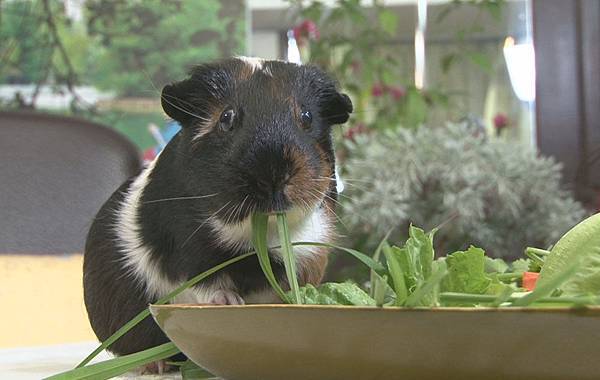 Mom:Why did cutie come to our home? Does she have any affinity with us ?
Lydia:Cutie says that she has especially come to keep my mom company. She came from a planet where the whole population are rodents. You once took care of them over there, so she came all the way here to accompany you.
Cutie says there are all kinds of rodents on that planet, including some we have never seen before. Some are as big and tall as a child. She said over there everyone can walk with their feet standing up, but they can also bounce.
Cutie says, previously you loved and cared for her just like a mother. All the little rodents are your babies; you loved and cared for them as if they were your children and grandchildren.
Cutie used to be some sort of an attendant of yours and carrying things for you. Wherever mom went, she would quickly go with you to protect and care for other rodents. She says you are her dearest one.
Mom:How nice! Cutie, you are really nice. Thank you for keeping me company.
Lydia:She says she loves the way you put her in your palm. Is that right?
Mom:Right! I often put her in my palm talking to her.
Can you show us how you do it? Do you talk in this way? Show us. Stand up. We are very beautiful girls. Aren't we? Yes. We are very beautiful girls. Cutie, is that right? Are you happy coming out to have some fun today? You have said everything in your heart. Haven't you? You won't have depression anymore. You are really cute, little angel!
Lydia:She says she loves standing on your palm like this as she feels that you and she are one. She feels like she is also a human like you.
Cutie says she really loves to stay in your home, because you treat her like a precious baby. She especially loves the feeling when you hold her in your palm.
She says she hopes their human caretakers would treat them as their babies. She also hopes that all other people and families would treat them in this way.
Some people merely treat them as pet rodents for temporary fun. After keeping them for a while, they would forget about them and let them die.
She doesn't want us to treat them like this. She hopes we would hold them in our palms every day talking and singing to them.
Cutie says it is their mission to present the human society truthfully before our human eyes. Therefore, they will evolve and sometimes behave like humans.
For instance, when the vibration field in the house is not good, she would also be affected. Sometimes, the rodents may become restless, not obedient, naughty, or fall sick.
Mom:What influences do the house pets have on the families?
Lydia:Cutie says, no matter for what reason we keep pets, any kind of these animals will brings happiness and abundant love to the family.
Any of these little animals would protect the family. They have brought enormous energy to protect the family, including the family members.
She says any animals coming here are willing to do this job. They do this willingly, and without any complaint.
Cutie says she keeps calling like this in order to purify the vibration in this place. She tells us not to worry.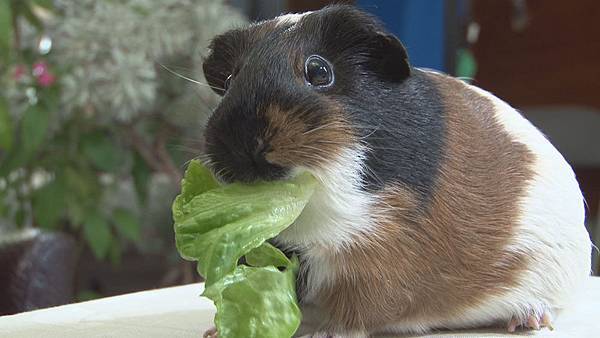 Mom:I want to ask whether Cutie knew about Master or not. Has she communicated with Master? How does she communicate with Master?
Lydia:She says yes, Master accompanies her like a little angel. The main thing is Master will sing lullabies to her when she goes to bed every day.
She really enjoys the time she spends with Master, especially when she turns in at night.
Cutie says that she has come to enjoy Master's love; otherwise, she feels this is truly an agonizing world! In addition to bringing love to this family and mom, she also helps to purify part of the vibration field of this world. She says her power is very limited; most of the power comes from Master.
So she says she very much enjoys Master's love and care for her. She really enjoys living in this environment. She says she wants to thank Master for caring for her. She says Master is the greatest love in this world. We cannot find another love as great in this world.
She says when mom meditates, Master's love will illuminate the whole house. So she says: "Mom! Please meditate more." She says that light is really bright.
She says this light is very important for your family.
Cutie says she is happy living in this family. Apart from accompanying mom, she will also protect your home. She says she has cleansed the undesirable vibration in every corner in your house.
Mom:Really? How wonderful! My wonderful Cutie!
Lydia:Right! And then Cutie has something say to everyone.
Cutie says this world relies on them – many different little animals, to purify the world and bring plenty of good energy to benefit the world. She hopes we humans will cherish this.
She says they all come here willingly carrying abundant love and energy. However, human beings do not cherish them and often slaughter them, or slaughter other animals for food. This really hurts them a lot.
It is because, they have to use their energy, which originally is meant to benefit us, to compensate for the harm being done to them, so they would have less energy to give to the humans.
She hopes humans will cherish them and stop killing them any more. She hopes they can deliver all their energy to us humans, instead of using it to compensate for the harm done in slaughtering animals. Right! She says their love is abundant and given unconditionally to humans.
So, she hopes humans will cherish them, not just animals like them, but all living species. She hopes we will love them all.
Mom:Some guinea pigs are being used in laboratories for experiments. How do they feel about it and what is the situation inside the laboratories?
Lydia:Cutie says this is a very heavy-hearted question and she feels very sad.
Cutie says she doesn't know what has gone wrong with human beings that we are treating them in this way. Same as we humans, they also have souls and inner feelings. Then why do humans use us for experiments and let them become objects of experiments?
She says they hate it. She has received the sad screams of the rodents. All of them wanted to die straight away; some even wanted to kill themselves. She cannot understand why humans are treating them so cruelly.
She says there are many ways to find out the faults of those things. Why must they apply it on us? For them, that is a terrible torture, because they cannot even die or kill themselves.
She begs us humans to stop torturing them and their kind in the same manner, also not on any other animals. She seriously asks us not to do this to them. None of them is willing to be treated in this way.
She says that is terrible torture that no humans could endure. She says she is extremely upset. She just could not imagine her friends being treated like that.
She asks us to respect their life and that of all animals, who are merely wearing different clothes than ours.
Within, they are no different than we. They also have different emotions and moods. They also get mad or laugh, and they also need to be loved.
Unfortunately they do not speak our language. Nevertheless, they also can speak, it's just that we do not understand them. But that doesn't mean we can treat them as an object to be used. They also have lives; they also have the right to live in this world in the same way as we do.
Please treat all animals with kindness. This is her ultimate appeal.